Happy Mother's Day to all my female friends who are Mothers! Yesterday we spent the afternoon at my Mom's at a post-derby cook out. The Kreft Family joined us and Eva, Stella, Aiden and Tobin all totally exhausted themselves on the neighbors trampoline. Fun was had by all and the food was delicious.
For Mother's day I got Paz a new wedding band because she ran over the original wedding ring by accident. How does one do this? I'm not exactly sure, but Paz managed to do it. We still have the original ring in a jewelry box and every now and then I break out in front of friends just to embarrass Paz.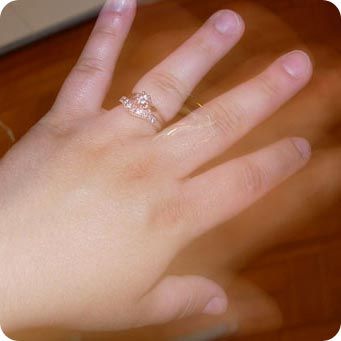 For all my friends who are fans of "The L Word" - Jenny has fucking lost her mind, and apparently she is a cutter! I was hoping that next weeks season finale would be 2 hours.
Homestar Runner on NPR
!